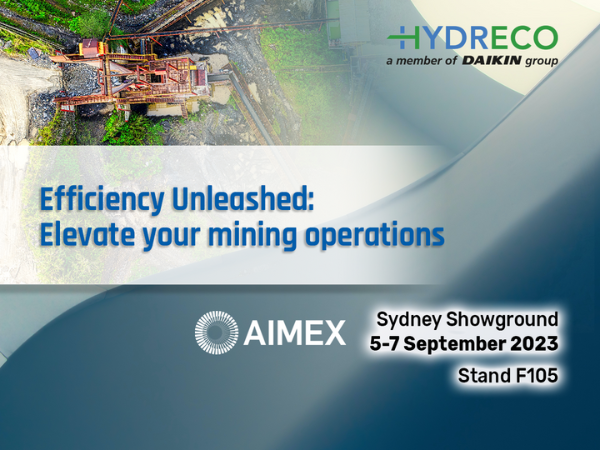 Sydney, Australia – September 5, 2023
Hydreco Hydraulics Australia, a leading player in the hydraulic solutions industry, is gearing up to make a significant impact at this year's Asia-Pacific International Mining Exhibition (AIMEX).The exhibition takes place from September 5th to September 7th at the Sydney Showground.
AIMEX is renowned as the largest mining exhibition in the Southern Hemisphere, attracting industry leaders, innovators, and experts from across the globe. The event serves as a crucial platform for showcasing the latest advancements, technology, and services in the mining and resources sectors.
Hydreco Hydraulics Australia is exhibiting at AIMEX 2023 at booth F105, where they will unveil their hydraulic solutions and systems tailored specifically for the mining industry.
For the visitors to the Hydreco Hydraulics Australia booth a range of innovative hydraulic components and systems, including hydraulic pumps, motors, cylinders, and filtration solutions, is available. These offerings are designed to address the unique challenges faced by the mining sector, such as rugged environments, heavy machinery, and the need for precision control.
Hydreco Hydraulics Australia's team of experts is on hand to engage with attendees, discuss industry trends, and offer insights into how their hydraulic solutions can help mining companies achieve greater operational excellence and sustainability.
For more information about Hydreco Hydraulics Australia and their participation in AIMEX 2023, please contact sales-au@hydreco.com or dial the Australian Call Center at +61 2 9838 6800
< Back to News