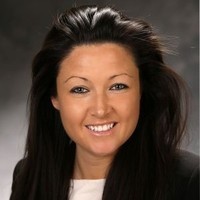 Duplomatic is pleased to announce that Katie McColl has been appointed as Chief Executive Officer of Continental Hydraulics Inc. headquartered in Shakopee, Minnesota, USA. Katie takes on this role in addition to her current position of CEO for Hydreco Hydraulics. Duplomatic acquired Hydreco in February 2019, a key strategic move to strengthen the groups position in the mobile hydraulics market.
As Duplomatic continue to implement their industrial 5-year plan, this move will help to capitalize on the integration of the group companies. Widening our product portfolio, increasing our global footprint and cross selling capabilities. 
Katie has over 11 years' experience in manufacturing engineering and managing international teams. She prides herself on situational awareness. Able to enter a global business, diligently lead and implement a clear plan to turn around a business not achieving its full potential.
Katie is a proven senior executive in the international engineering sector and we look forward to the development of the Americas under her leadership.
I wish her good luck for all the future endeavours she undertakes.
Best regards 
Roberto Maddalon
President
Hydreco Hydraulics Ltd.
< Back to News