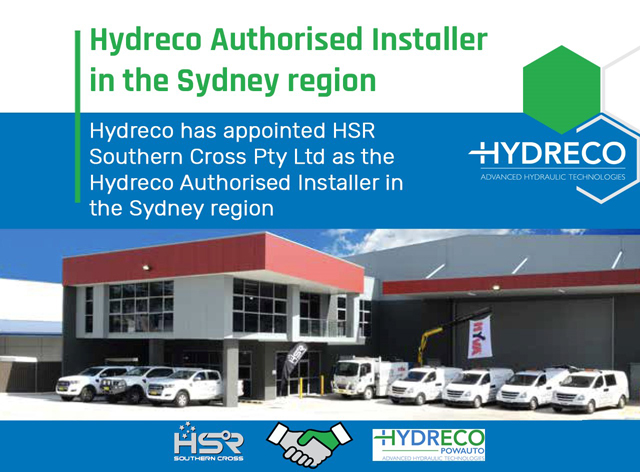 Hydreco has appointed HSR Southern Cross Pty Ltd as the Hydreco Authorised Installer in the Sydney region
6th October 2020
STRUCTURAL CHANGES TO THE AUSTRALIAN BUSINESS
We would like to announce that Hydreco Hydraulics is making some structural changes to its business in Australia after an extensive strategic planning process conducted over the past 3 months.
Hydreco's core business in Australia is the design, development and distribution of its extensive range of hydraulic components for the road transport sector. This business is conducted in the Head Office and Warehouse at Seven Hills in Sydney. Hydreco also operates a branch office with workshop and warehouse in Perth in Western Australia and has been operating an installation workshop at its facility at Smeaton Grange in South West Sydney.
In order to focus its resources on strengthening the core business for future growth, Hydreco has made the decision to close its installation workshop operations at Smeaton Grange, effective immediately.
Hydreco has appointed HSR Southern Cross Pty Ltd as the Hydreco Authorised Installer in the Sydney region to undertake all installations previously performed at Smeaton Grange. This will ensure the continuation of installation services for all Hydreco customers.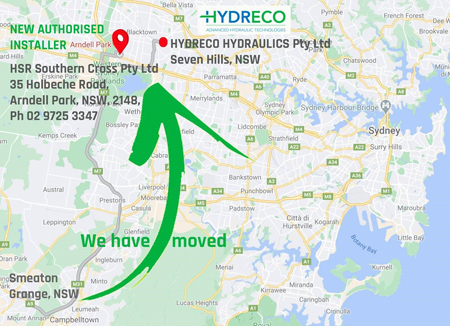 With the closure of Smeaton Grange, all sales of Hydreco's products will be now be handled from its Head Office at Seven Hills.
"This restructure will allow us to concentrate on our core business and invest in our future growth in the Australian market" said Andrew Riches, General Manager, Hydreco Hydraulics Pty Ltd.
< Back to News