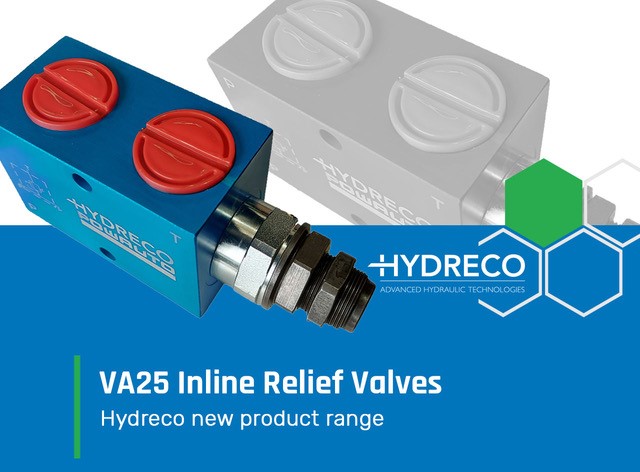 New range of Inline Relief Valves
Hydreco Hydraulics is pleased to be introducing a new range of inline relief valves. This is a logical extension of our valve range from the recent development of the VA105 and VA210 series tipping valves.
We have utilised the direct acting relief that was developed for the VA210 and then the VA105. This cartridge has been installed in an aluminium 3 port (G1") housing to create the new valve. As an option we can also offer the dual pressure cartridge that was developed for the VA105, this valve is designated VA26, allowing for use on prime movers that are used for more than one application, e.g. walking floor, side tipper, low loader etc.
Our initial offering operates in the pressure range of 70 to 210 Bar, with a higher-pressure range currently under development. The first shipment of VA25A valves have arrived and are available for immediate delivery.
< Back to News