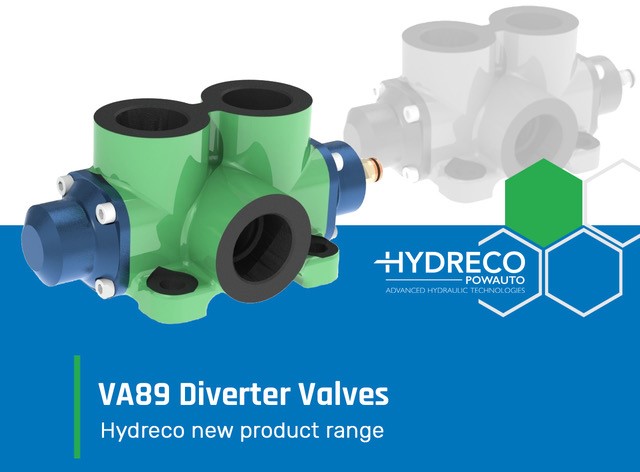 After many years in service, Hydreco has improved the popular VA86 diverter valves. The new VA89 range has been developed to provide high flow and pressure in a significantly lighter package to better suit the modern market.
The three ports of the valve are now BSPP (G1"), able to flow up to 275 L/min and arranged with the outlets at right angles to the inlet to allow for easier installation. The maximum working pressure for the valve has been increased to 420 Bar; making the valve suitable for most applications.
There are currently 3 different operators available in the range; air, knob and cable.
The first shipment of VA89A valves have arrived and are available for immediate delivery. The VA89K will be arriving shortly with the VA89C available by conversion of local stock.
< Back to News