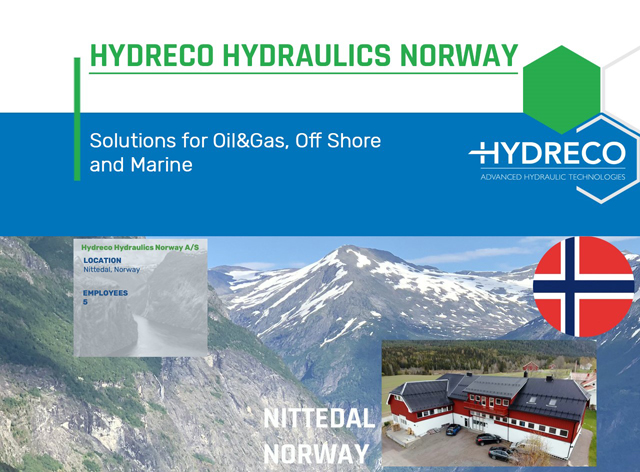 Hydreco Norway, based in Nittedal (Oslo)
Cold and extreme weather conditions and an icy and often rushing sea. This is the scenario in which Hydreco Norway's team finds solutions for their customers' applications.
Hydreco Hydraulics Norway is located in Nittedal, close to Oslo, and support customers all around the long Norwegian coastline with the demanding and rough North Sea as closest neighbor.
Norwegian coastline with total length of 100.915 km included fjords and Iceland's is the second longest coastline in the world, after Canada.
A land, rich in high mountains and water surrounded by the harsh North Sea, that over time has led Hydreco Norway to specialize in solutions for the Oil & Gas and Off-Shore and Marine sectors in which it has been representing excellence for many years.
In fact, 2020 is the year of 50th anniversary of Hydreco Norway's activity, an important milestone that we wish to remember and celebrate.
Engaged in traditionally complex sectors, in which the engineering capacity goes hand in hand with the need to create products and components capable of withstanding extreme operating situations, Hydreco Norway has focused on the development of hydraulic systems and control systems for the marine and off -shore with a wide range of drives / motors for hydraulic winches two-speed motors, valves, brakes and planetary gearboxes, even light and compact.
Furthermore, it supplies winches for important customers, an experience that has led Hydreco today to produce not only standard but also special winches, customized to customers' specifications.
The Oil & Gas sector in which Hydreco has traditionally been involved becoming a point of reference, now further benefits from the availability of products from the Duplomatic group, including the solutions supplied by Tecnologie Industriali for systems capable of responding to specific needs such as subsea applications, welding systems and surface protection of pipes, systems for laying pipes, excavation of submarine routes, systems for offloading, flushing and conversion of fluids from mineral oils to environmentally friendly types certified by ECLs also with international certifications and standards.
Moreover, the collaboration with OCS Hydraulics offers Hydreco the opportunity to supply customized and large hydraulic cylinders for applications in the Oil & Gas field for oil and natural gas extraction platforms.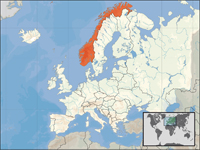 < Back to News