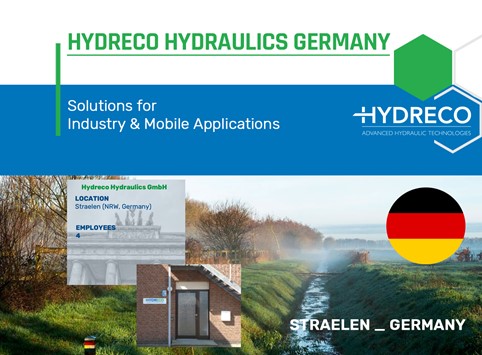 Hydreco Germany, based in Straelen
In the hearth of worldwide excellence in manufacturing and machinery, Hydreco Hydraulics Germany is a market leader. The office was originally located in the Netherlands and relocated in Germany in 2012. Between 2012 and 2020 a new team was built to better serve our markets.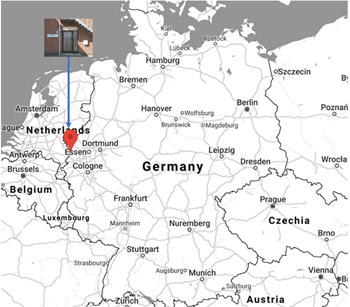 Located in Straelen, in the northern part of Germany, near the border with the Netherlands, the company has four employees, two working in Straelen in the main office, one in Munich and one in Poland to serve foreign countries.
Hydreco team is multicultural and dynamic and work in close collaboration with the customers.
The personnel in Straelen is covering customer service and the financial area, while the employees in Munich and Poland are in charge of technical sales.
This set-up offers high flexibility to Hydreco customers located in Germany, Benelux, Austria, Poland, Czech Republic, Slovakia and Russia.
Hydreco Hydraulics Germany is able to provide a complete package to the customers, by suppling products from the company group such as pumps, hydraulic and electronic joysticks, pedals, directional control valves, Cetop valves and cylinders.
Main applications are in the construction business, like wheel loaders, crushers, forestry cranes, drilling rigs and backhoe loaders but also in the marine and offshore area, like vessels and lifeboats.
Specifically in the construction sector, wheel loaders and forestry cranes are the main applications, where a high degree of precision, robustness and safety are mandatory. Hydreco can meet these requirements offering customized solution developed together with the OEMs.
Hydreco Hydraulics target is to offer the customers innovative solutions according to their needs, by offering added value to improve their machines.
< Back to News