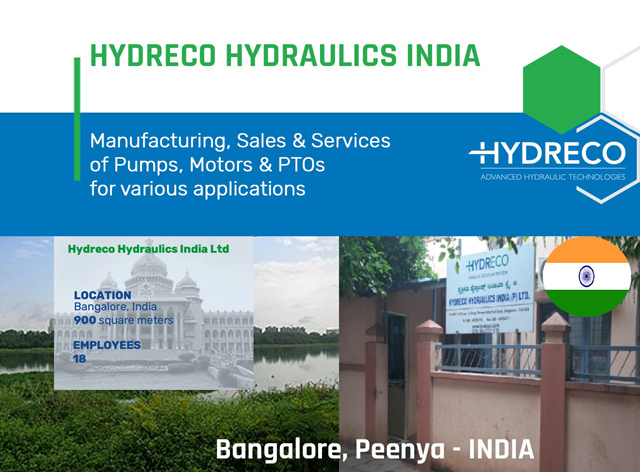 India - Bangalore, Peenya
India, the land of culture, tradition, engineering, manufacturing & software.
Hydreco Hydraulics India is located in Peenya, one of the oldest and largest industrial hubs in Asia.
Hydreco Hydraulics India in Peenya was established in 2010 as a 100% subsidiary of Hydreco, UK. Whilst the engineering support is extended from UK & Australia, Hydreco Hydraulics India assembles & tests pumps & rear mount PTOs.
Pumps are made for both On-Road & Off-Road applications. Over the years Hydreco Hydraulics India has developed a strong supply chain base for the group.
Hydreco Hydraulics India is involved in manufacturing, sales & services of pumps, motors & PTOs for various applications like tippers, garbage compactors, truck mounted cranes and many others for On-Road applications and backhoe loaders, screens, crushers, tractor attachments, drill rigs for Off Road applications.
Hydreco Hydraulics India has19 sales & service centre networks across the country. This ensures customer proximity, faster service and service in the remotest locations of India.
Hydreco Hydraulics India's quick response to ensure least downtime for customer machines on the field has been our USP.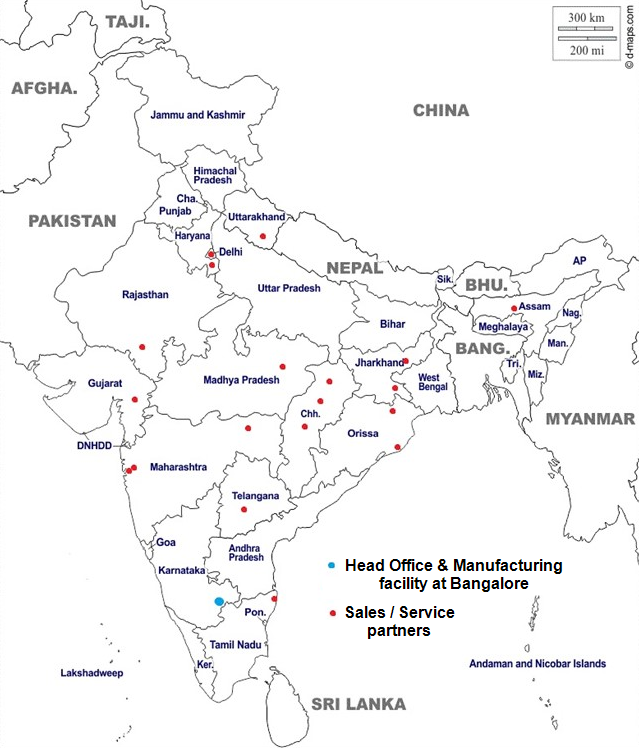 < Back to News