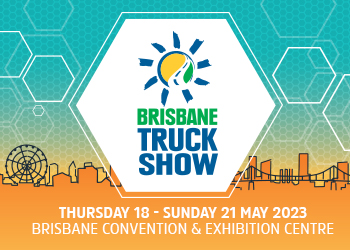 Hydreco @ Brisbane Truck Show
Hydreco Hydraulics is excited to announce that we will be exhibiting at the upcoming Brisbane Truck Show in Australia from May 18th to May 21st, 2023.
You can find us at stand 165 in hall 4, where we will be showcasing our latest hydraulic solutions for the commercial vehicle industry. Our hydraulic systems and components are designed to meet the needs of heavy-duty vehicles, including trucks and trailers.
We will be highlighting our innovative products and technologies that are engineered to improve efficiency and performance in a wide range of applications.
The Brisbane Truck Show is an important event for our industry, and we look forward to connecting with customers, suppliers, and industry professionals.
We are committed to delivering high-quality hydraulic solutions that meet the unique needs of our customers.
If you are attending the Brisbane Truck Show, be sure to visit us at stand 165 in pavilion 4 to learn more about our hydraulic solutions and see our products in action.
We are excited to be part of this event and look forward to seeing you there from May 19th to May 22nd, 2023!
< Back to News